Divorce Attorney in Sausalito, California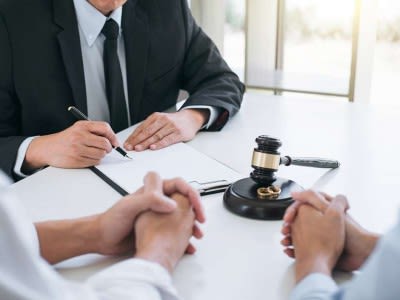 Trust an Experienced Legal Professional to Handle the Separation
Dealing with a divorce is never easy. Not only do you have to handle the emotional side of things, but you also have to sort through all of the legal paperwork. On top of that, you may have children that are having difficulty adjusting to their new life. In many ways, you may think that working with an attorney can only add to your stress. On the contrary, working with an experienced divorce attorney in Sausalito, California can help take a large weight off of your shoulders. Leave the stress of divorce to The Law Offices of Roger L. Meredith.
Roger has the experience required to help you through every part of your divorce. He stays up-to-date on the local, state and federal divorce laws. He can guide you through the paperwork and make the process as simple as possible.
Discuss Your Situation With a Capable Divorce Attorney
Getting a divorce involves more than just a few documents and one party moving out. There are many moving parts with which an experienced attorney can help you. You need a guiding hand to help you with:
Division of property and assets

Child custody

Visitation rights

Restoration of maiden name
The Law Offices of Roger L. Meredith has years of experience in family law and can help make your divorce as easy as possible on the entire family. Allow attorney Roger to work with you through this difficult time. Since 1978, he has helped numerous clients go through the difficult process of divorce in the most smooth, amicable, stress-free environment possible. He gets to know his clients so he can advocate and be their voice for them during divorce hearings.
Email The Law Offices of Roger L. Meredith today to learn more about divorce services in Sausalito, California.